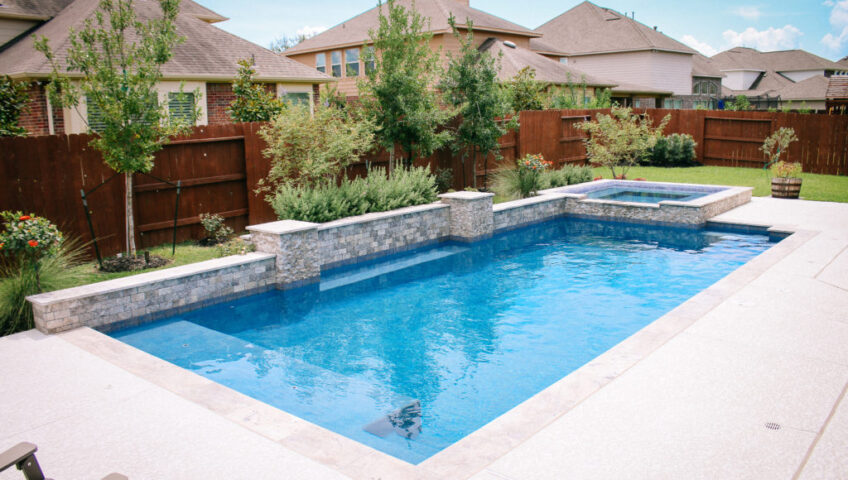 Grounds Group Swimming Pool division is the industry leader for installing fiberglass swimming pools in Illinois. Grounds Group offers an array of different fiberglass swimming pool shells.
Fiberglass pools offer homeowners looking for an efficient, durable, and low-maintenance pool solution. Faster installation times are one of the main advantages of fiberglass pools compared to concrete or vinyl liner models. Constructing a fiberglass pool typically takes less than two weeks – considerably faster than the eight to twelve week timeline for a concrete pool. Fiberglass pools also require less maintenance than other types of pools, as their smooth surfaces resist algae and bacteria build-up more effectively. This reduced need for regular cleaning and chemical treatments means lower long-term maintenance costs. Furthermore, fiberglass pools are known to last longer, with an average lifespan of 20+ years compared to 10-12 years for concrete pools.
One of the best Benefits of fiberglass pools is there are NO liner replacements ever means you can enjoy your swimming pool worry-free for years to come. This makes fiberglass pools a great long-term investment for your backyard. With the combination of faster installation times, reduced maintenance costs, and increased durability, fiberglass pools are an attractive option for homeowners looking to make a more sustainable pool choice. So if you're in the market for a new pool and want to make sure it stands up to the test of time, consider investing in a fiberglass model and reaching out to Grounds Group.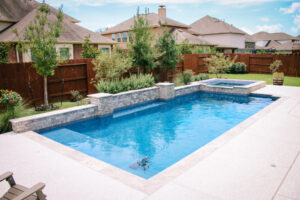 If you're looking for a pool company in the Chicagoland area, please contact Grounds Group today. We offer swimming pool services services to businesses and property owners in and around the city. Our experienced professionals will take care of everything, from installing your pool to closing it down for the winter. Contact us today to schedule your appointment 847-584-3884!
Request a Quote